Our family fun day at Chessington, Surrey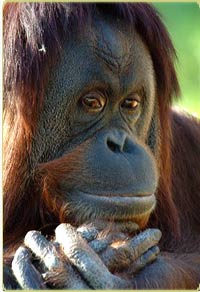 Fortunately for us Chessington is not too far to get to, based just outside Epsom in Surrey, the journey by car took 45 minutes.
Booking Process
It is advisable to book your tickets before you get there otherwise you face a very long queue! The main website is fantastic with colourful detailed advice showing you the various attractions/prices and times. We found it best to ring up and book, we could tell the advisor exactly what our circumstances were and they were very helpful.
When we went which was in the summer of 2006 we did arrive just before 10am and there was already a queue for the people who had not booked!!! You have seperate kiosks to go up to if you have pre-booked but be warned you still have to queue for about 20-30 mins!!! Next time we will arrive around 9.30am…..
Samuel was border line and so were our stress levels! Once you have got through the barrier beware of the photographers!!!!, if you have a child who panics when having their picture taken this would really ruin your day! The idea behind it is the hope that you will buy a photo of your beloved thus bringing in more profit for Chessington….Walk on by and ignore!!!!!
Reporting in!
Given directions to Guest Services you are fully welcomed as a family and given carers tags to wear, with the child who has special needs a different colour tag to put on. Samuel felt comfortable and calm. We were given all the information we needed to make our day a stress-free one!
Off we Go!!!

Your are given a map which details exactly where every ride/attraction is – the layout of the site is good with signposts in case you get lost. We found that all the rides were laid out in certain areas very well with all the loud frightening ones away from the more placid ones. Chessington is a good all rounder suitable for all needs – Samuel is not one for the fast rides and does not like speed – we had plenty of slower attractions to go on which were just as fun!!
Special Perks
The one thing that Sam cannot do is queue – its impossible as I am sure you would agree!! A lot of the rides did have a queue and the waiting time was about 30 mins – if you have a special needs child and are wearing the approriate tags then you can go to the exit of each ride and can by-pass the queue completely and can get straight on. We found there was no embarrassment which we were concerned about – the usual stares etc – but because the exit is always quite away from the entrance we were not seen by the crowds!!
Please note that you can only do this if the child with special needs wants to go on the ride, any other person in the group cannot just jump the queue unless they accompany the child.
The best ride for Sam

Has to be the one where you sit in a car a bit like a ghost train but there are no scary parts! You are given a lazer gun each and you slowly go around this cavern shooting at the red lights to see how many bugs you can get!! Even myself and my husband Lester enjoyed this one!!
Dining out or Picnic!!
There is a good choice of food but it is expensive!!! We did take our picnic as there are plenty of quiet places to sit – you can get completely away from the busy rides and visit the animals which is in another part of the place. There are also lots of climbing attractions and soft play bits that the children can go on and you do feel that you can sit and watch without constantly getting up checking that you can still see them!!!!
The Pros and Cons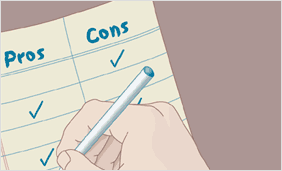 Pros
Easy to find and located near to motorway junction turn off.
Friendly Guest Services Staff ensuring we were welcomed and reassured of any difficulties.
Good Choice of Rides/Attractions to suit all abilities and ages.
Plenty of places to have a picnic or to eat in within a quiet or busy environment depending on which you preferred.
Fantastic "no queueing policy" for special needs children wanting to go on the rides/attractions making life so much easier.
Cons
Long queues when entering if you have not booked and still about a 20 min queue for those who have booked!! Not suitable for children who just cannot queue at all for any length of time.
There were a lot of foriegn staff working around, most of which did not speak barely any English!!! Not very helpful when trying to ask a question/direction!!!
Recommendations
The management at Chessington should try and change the checking in proceedure to avoid queuing at the entrance for special needs children and their families/carers – even though you can book your tickets on line it does not eliminate queueing!!!
A simple electronic booth to one side would resolve this issue – by booking up before hand a code/voucher could be given a bit like a pin number which you could check in by thus saving time and staffing. The cinemas these days have these so why can they not be installed at these busy venues!!!
If they are going to employ a lot of foreign students on a part time seasonal basis they should contribute as part of their training an English Language Study Basics Course as part of their induction process – this would help the students in our country and our sanity when asking for directions/help!!!
Score out of 10 – would have to be an 8 – a good place for all the family!!!